facilities
Introduction of plants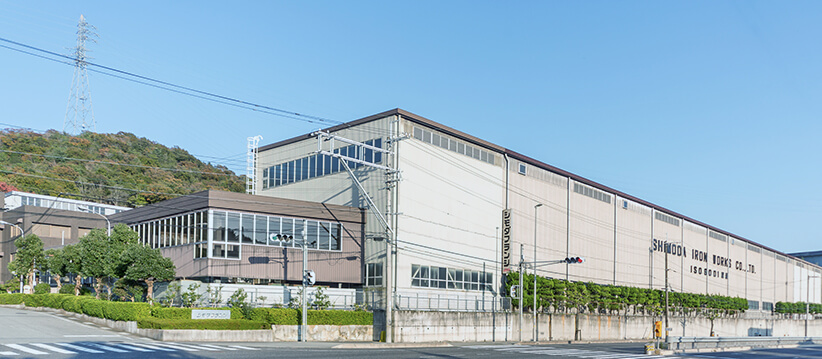 Our Main Plant is located near to Aioi Station on the Sanyo Shinkansen line. It consists of three areas, the East Shop floor (main area), the West Shop floor and the North Shop floor. We are operating rough machining; finish machining, testing, inspection, stamping, packing and shipment at this plant. Since the construction of the West Shop Floor, Shimoda Flange has continued to gradually expand, and the Plant now covers an area of around 14,000m2. During this expansion state-of-the-art machinery has been installed to meet the demands of current and new customers' needs.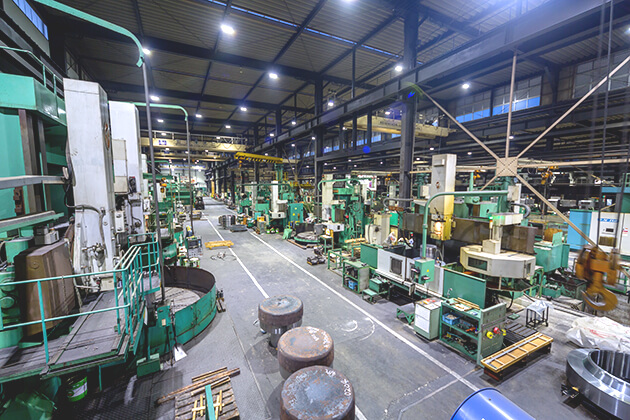 Large products machining area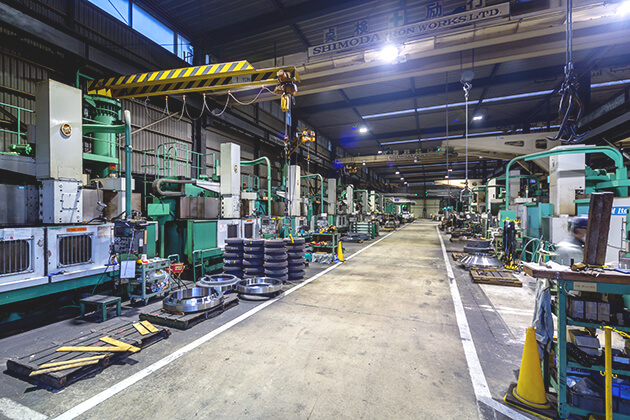 Medium products machining area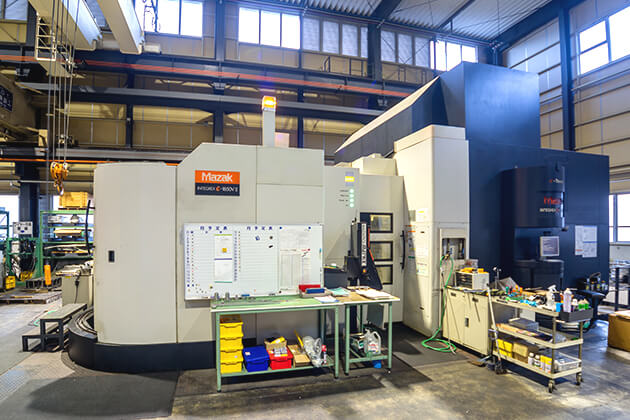 5 axis processing machine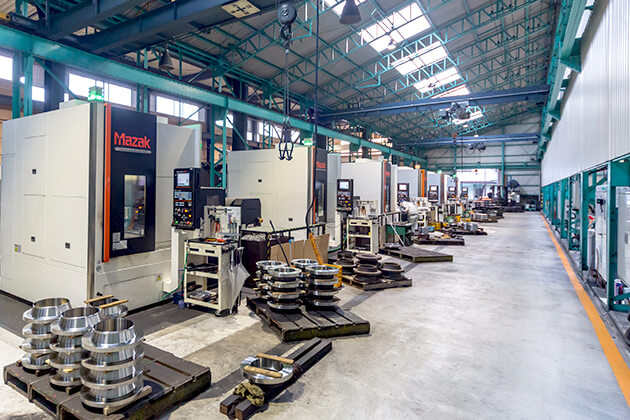 1st small products machining area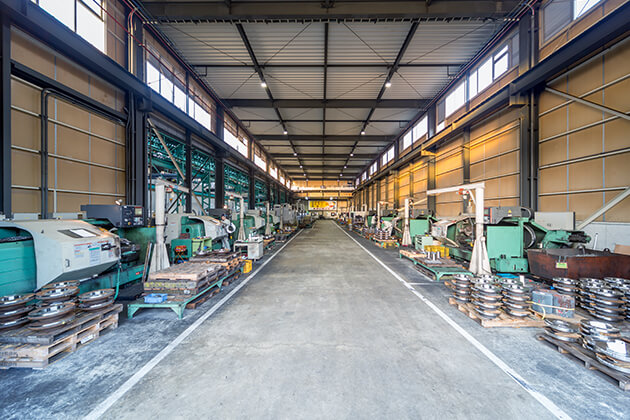 2nd small products machining area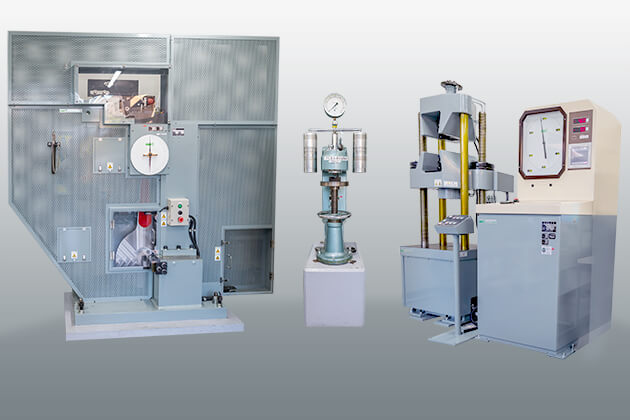 Inspection room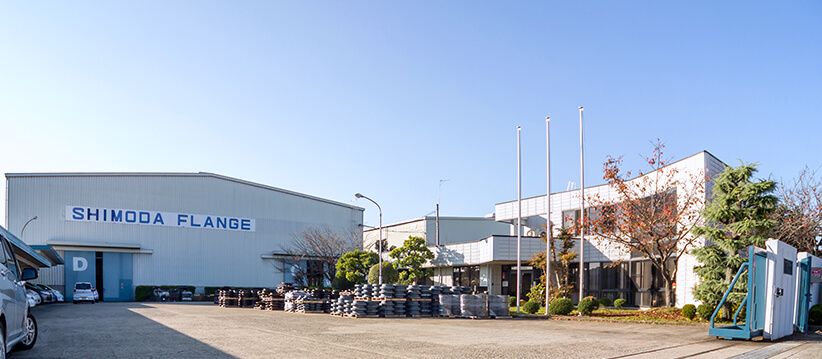 Our Tatsuno Plant is located in Tatsuno city; approximately ten minutes from our head office. Our warehouses stocks billets and blooms of ferrous and non-ferrous materials. Due to being able to retain our own material or stock, we can facilitate production immediately on demand. There are several industrial cutting saws, large machinery for finishing and heat treatment furnaces for normalizing, quenching and tempering. In 2018, we installed new heat treatment equipment which can water quench within 60 seconds after exiting the furnace.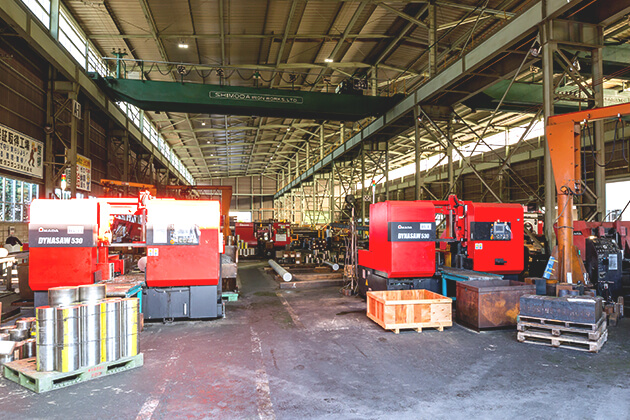 Cutting saw area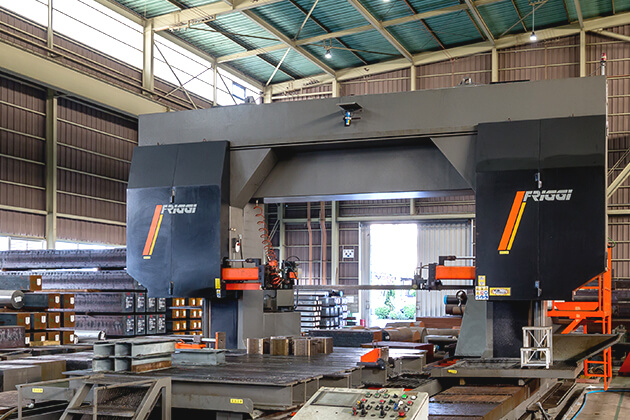 Large cutting saw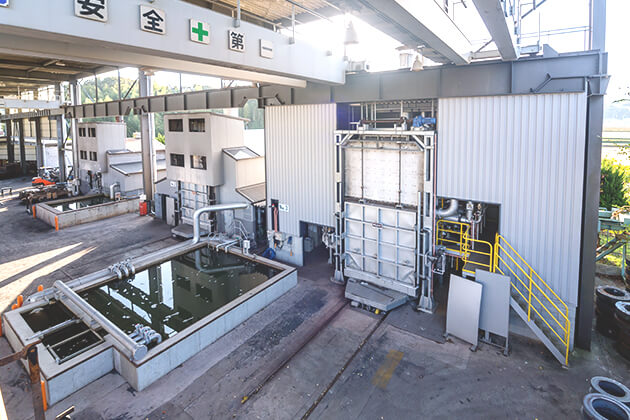 Heat treatment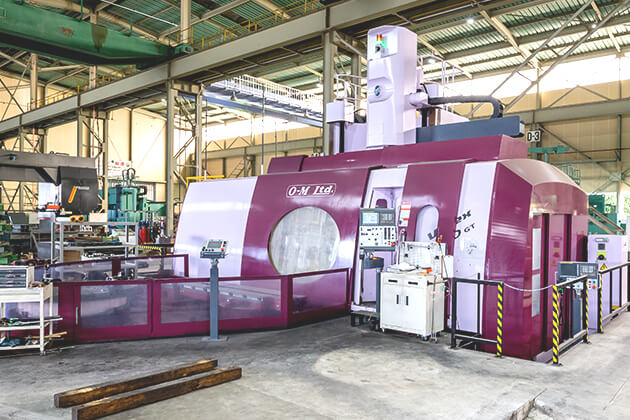 High rigidity CNC machine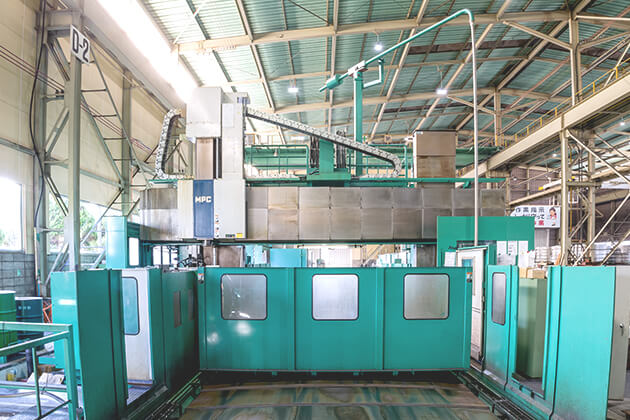 5 axis processing machine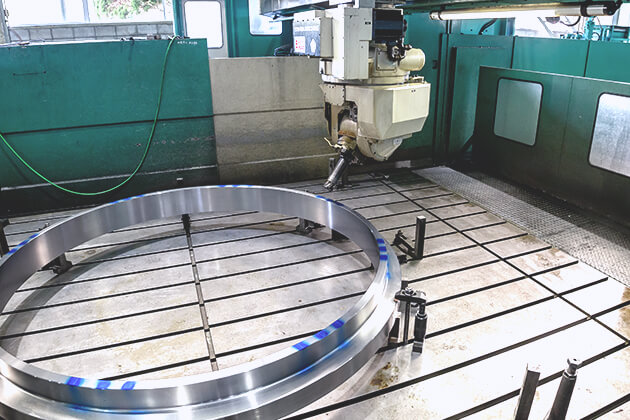 Operating view of 5 axis machine